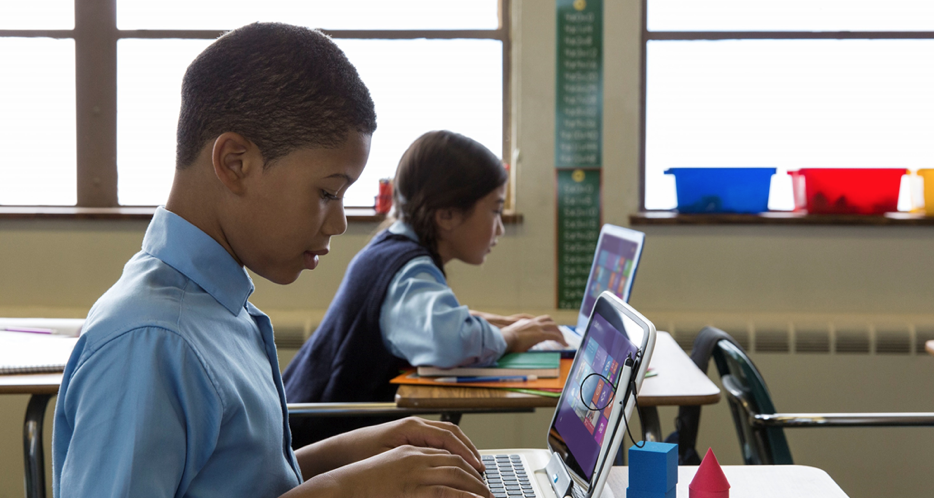 1PM - 2:30PM
Participate in this interactive forum and experience first-hand how Microsoft solutions can help your class create a modern learning environment.
This session will help you explore the tools, technologies, and resources available for educators to bring 21st-century teaching and learning to the classrooms. The training focuses on transforming the education experience through the intersection of trends, technology, and teaching, and is a great starting point for any teacher considering new ways to optimize technology in the classroom.
During this training session, you will:
See examples of rich learning activities that demonstrate how technology can enhance teaching and learning
Understand how technology and devices enable new levels of creativity and facilitate better collaboration among students and educators
Discover how students can organize their learning, take notes, and become highly efficient in the way they work
Learn where to get free resources that spark imagination and inspire learning
Find out how to access free online professional development for educators
See how students can continue learning where they left off—from any place, at any time, across all of their devices—truly break down the classroom walls!